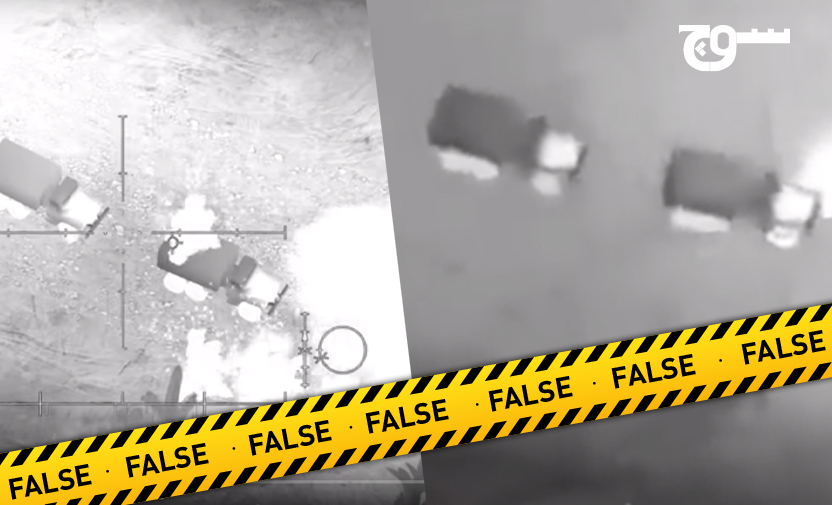 Clip Apparently Showing Qassem Soleimani Assassination is Actually From a Video Game
Claim: A video circulating on Twitter shows the US air strike that killed Iranian general, Qassem Soleimani.

Fact: The clip in question is a distorted preview of the video game, AC-130 Gunship Simulator – Convoy Engagement.

Verdict: False.

Iran's powerful general, Qassem Soleimani, was assassinated in an American air strike in Baghdad on January 3. His death caused an uproar in Iran, and tensions between the traditional rivals were on the rise. It wasn't long before internet users began sharing clips on social media, claiming they depicted the air strike that caused Soleimani's death. However, the real story is very different.

After the US took responsibility for Soleimani's death and President Trump defended the air strike by stating that Soleimani was responsible for thousands of American deaths and Iran fired missiles at US bases in Iraq in response. No lives were lost in the attack by Iran. However, Iran shot down a Ukrainian passenger aircraft on January 8, killing 176 people. Iran admitted to "accidentally" shooting two missiles at the airplane, stating the reason behind it to be "human error" and fear of US aggression. 

The atmosphere was tense and social media users took to Twitter to share their panic. Hashtags including #WorldWar3 and #USIranWar started trending worldwide, while many American, European and Asian airlines announced that they would avoid Iranian airspace. Amidst these reports, a video appeared on Twitter, and many users claimed   the footage shows America's  attack on Qassem Soleimani. A page called @PatriotBluesT that has 42.6k followers tweeted the clip with the caption: "#Iran was use to their 'brother in arms' aka #Obama for quick cash to help fund their dirty deeds and killing the innocent. Times have changed you punks! #Trump is in charge and he does exactly what he says… brings the pain!" This tweet was shared by 2.1k accounts and liked by 3.3k.

However, the video in question is from a video game; more specifically from AC-130 Gunship Simulator – Convoy Engagement. A simple reverse image search helped identify this. Moreover, a 1 minute and 40 second-long clip previewing the game is available on the YouTube page of the development studio that created the game. Screenshots and snippets of this clip are being shared with false captions connecting it to the attack on Soleimani.

Although tensions between the two countries have de-escalated after Donald Trump announced that Iran's attack did not cause any loss of life, the world had its breath held there for a while. But at least for now, all seems to be well.

Summary: The clip allegedly depicting the American airstrike that killed Iran's Qassem Soleimani is from a video game.