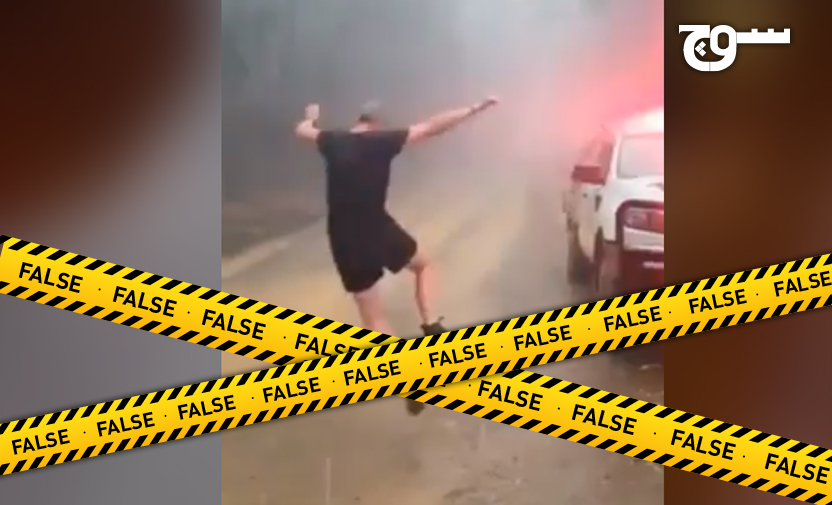 Viral Video Depicting Firefighters Celebrating Heavy Rainfall in Australia is Old News
Claim: A video alleging heavy rainfall in the first week of January 2020 was circulated on Facebook and Twitter.
Fact: The video was not taken in the first week of January 2020, it was filmed on November 25, 2019. 
Verdict: False
Since August 2019, there seems to have been a web of disinformation surrounding the bushfire season in Australia. Over the first weekend of 2020, news about rainfall in the ravaged country broke across social media platforms. However, the information seems to be an exaggeration of the current state in Australia.
The sensitive climate created by the devastation has led to misinformation; one of the most widespread being a video showing Australian firefighters celebrating and dancing during a heavy downpour. Captioned "Finally Rainfall At Australia", the clip has 17,000 reactions on Facebook and 2,100 likes on Twitter. Users on social media have rejoiced after watching the video and have "thanked God" for the rain.
However, the clip of the rainfall in Australia is not from earlier this year, but from November 25, 2019. Leongatha Fire Brigade posted the video of their crew enjoying the rain with locals in Rollands Plains, NSW. It was shared after the crew battled some fires in the area and allowed families to return to their homes. Though there has been some rain in parts of Australia, it has not been enough to extinguish the country's major bushfires and more blazes are still expected in NSW and Victoria.
The recent bushfire season has caused the destruction of nearly 18 million acres of land. As a result, nearly half a billion species of animals have been affected and according to some estimates, the fires have led to the deaths of a billion animals. The states of New South Wales and Victoria have been affected the most while thick smoke made Canberra's air quality the third worst among all global cities on Friday. The catastrophic fires have been attributed to hot, dry weather, a prolonged drought and strong winds.