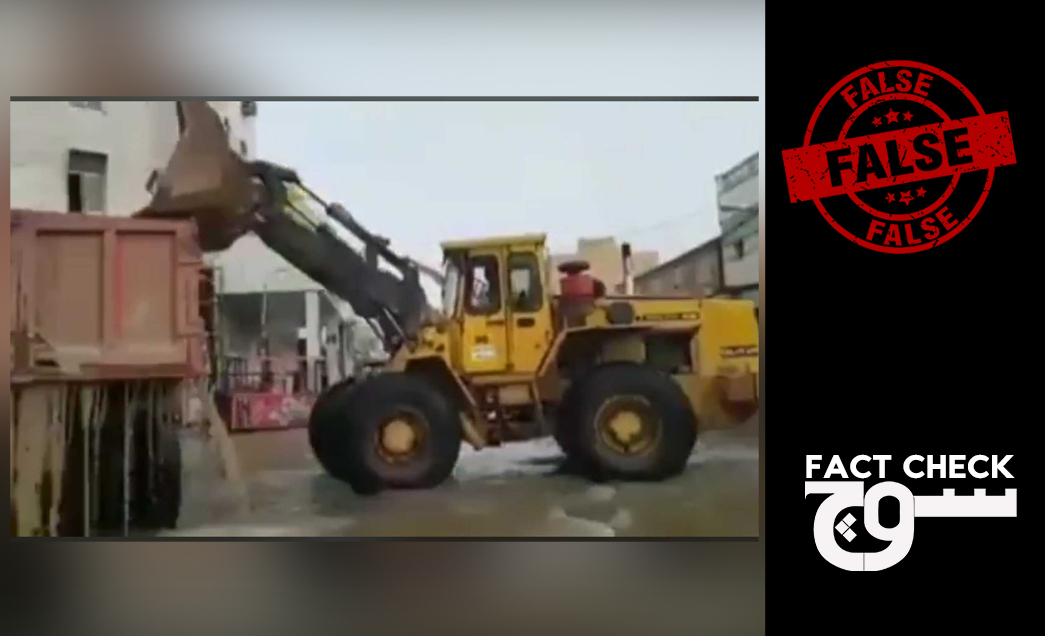 Video showing bulldozer and dumper dewatering a street in Karachi is actually from Baghdad, Iraq
Claim: Sindh Government used a bulldozer and a leaking dumper to dewater a flooded street during the Monsoon in Karachi.
Fact: The video showing the ineffective dewatering activity is from Baghdad, Iraq.
On August 30th, following the urban flooding in Karachi, a video of a bulldozer lifting water off a flooded street and pouring it into a dumper went viral. The video showed all the water seeping out of the dumper due to a lack of water-proofing, but even then the bulldozer kept pouring in more water. This video was shared on Twitter and Facebook by multiple users claiming that it was from Karachi. They blamed the ruling party in Sindh, Pakistan People's Party, and the city's administration for their incompetence because this was a very obviously ineffective way of dewatering the waterlogged streets of Karachi.
Soch Fact Check found these claims to be false. The original video was shared by a Russian news channel named RT on November 28, 2018. The video was captioned "A case on flooded streets in Baghdad: A bulldozer drains water into the back of a truck, but it flows out." While it can not be conclusively proved that the video is actually from Baghdad, it was certainly not recorded in Karachi during this year's urban flooding.
Summary: Video from Baghdad of a bulldozer pouring water in a dumper with crevices at the back went viral with a false claim that it was from Karachi.
Research Associate: Ammar Zardari