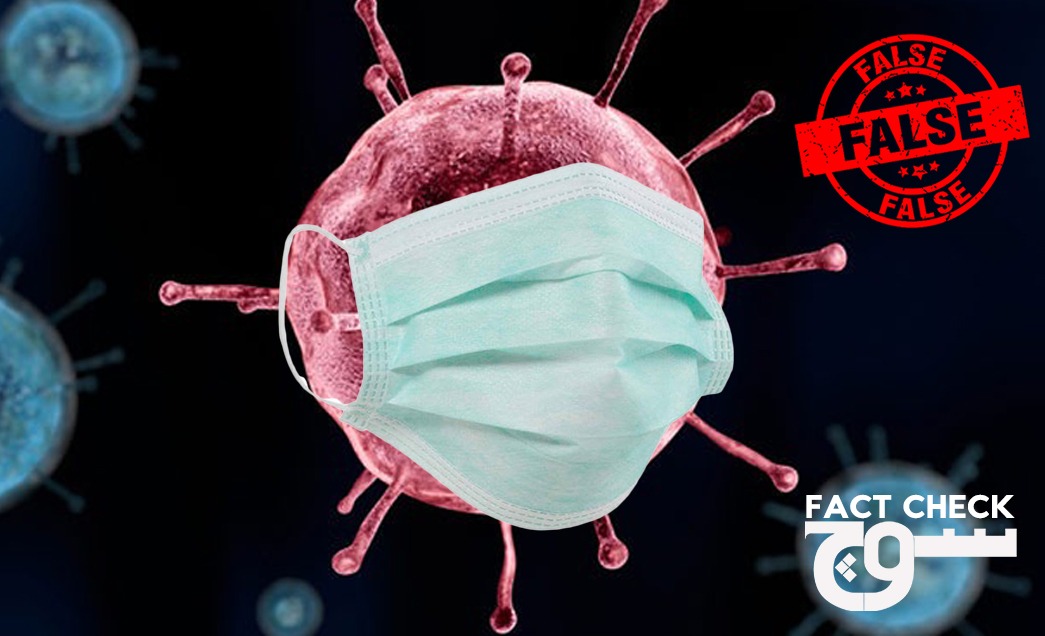 Do you need a mask to protect yourself from coronavirus?
CLAIM: Everyone should wear N95 or surgical masks at all times to protect themselves from getting infected by coronavirus (COVID-19).

FACT: Unless you are caring for someone infected with COVID-19, you do not need an N95 mask. You should only wear a surgical mask if you are coughing or sneezing, or if you are in contact with someone infected by COVID-19.
Social media has been abuzz with misinformation and disinformation since the outbreak of COVID-19, the disease caused by the new coronavirus. Panic surged on Wednesday, February 26, 2020 as the first case of COVID-19 was confirmed in Pakistan. Shortly after, news broke of a second case, further heightening panic.. On social media and WhatsApp, people urged each other to stockpile on N95 masks, as well as surgical masks, as precautionary measures. The sudden increase in demand resulted in prices to skyrocket, while shortages also were reported in some areas. As retailers struggle to meet the demand, there is concern that hospitals treating patients infected with COVID-19 will run out of stock.
Soch spoke to Dr Faisal Mahmood, an infectious diseases specialist at Aga Khan University Hospital, who confirmed citizens do not need to wear N95 masks and surgical masks should suffice, he said, "but not routinely. Only when in contact with a patient".
The World Health Organization also clearly states "If you are healthy, you only need to wear a mask if you are taking care of a person with suspected 2019-nCoV infection."
Dr Mahmood added that citizens should not go out of their way to find surgical masks since, "in a very crowded area a surgical mask may help, but to a limited degree. For example what if someone coughs at you from the side? What if the virus is on a surface you touched? People will touch their face even with a mask on, which will allow the virus to enter. So it may be of some help but not a lot."
Moreover, Erin Sorrell, associated with the Center for Global Health Science and Security, an assistant research professor in the department of microbiology and immunology at Georgetown University, told BuzzFeed News that there is no need to wear a surgical mask as "The virus itself is so small that it can penetrate the mask".. She added that," It [the mask] literally does nothing for you." N95 masks, on the other hand, can block up to 95% of the airborne particles. But Sorrell said, "It's important that those masks go to the workforce that will be responding to potential cases."
The Centers for Disease Control (CDC) also do not recommend that people wear facemasks as a protection method.
What is COVID-19?
The 2019 Novel Coronavirus, or COVID-19 is a new respiratory virus first identified in Wuhan, Hubei Province, China. According to CDC and the World Health Organization, those who have fallen ill are reported to suffer from coughs, fever and breathing difficulties. In severe cases, it can lead to organ failure or death. Since it is a viral disease, antibiotics are ineffective. The mortality rate, according to Dr Mahmood, is 2% on average, and for persons less than 40 years of age it is 0.4%. The WHO has also assessed a low mortality rate for COVID-19.
For more information from Dr Faisal Mahmood about COVID-19, watch this video.
Summary: While precautionary measures are recommended, you do not need an N95 mask. You should only wear a surgical mask if you are coughing or sneezing, or if you are in contact with someone infected by COVID-19. As domestic stock runs low, hospitals are at risk of being left without masks.