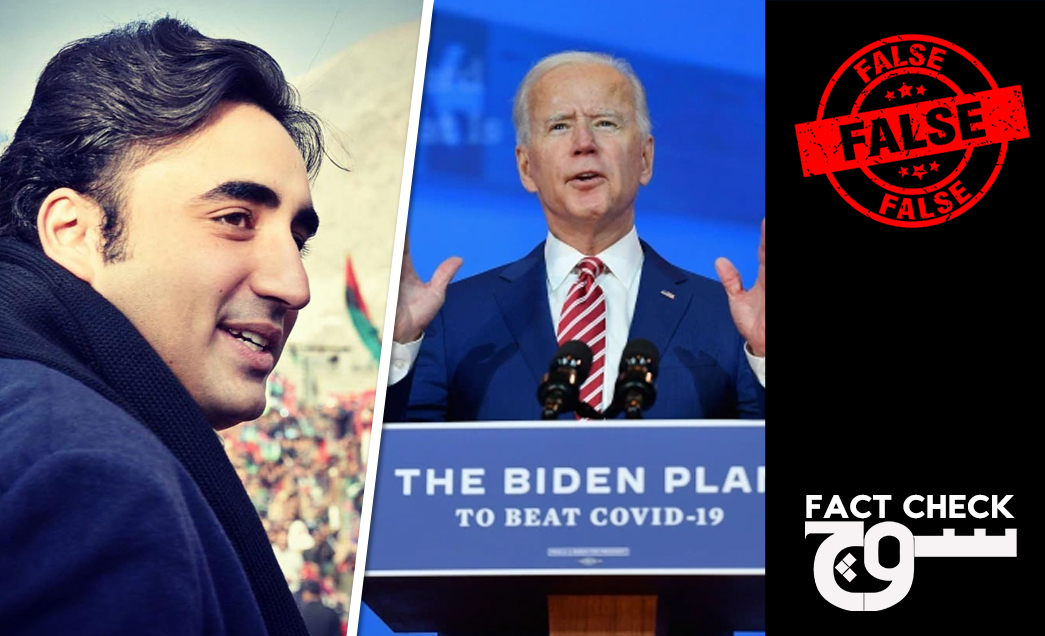 Bilawal, Zardari not invited to Biden's inauguration
Claim: US president-elect Joe Biden has invited Bilawal Bhutto Zardari, chairperson of Pakistan People's Party, and former president Asif Ali Zardari to attend his oath-taking ceremony on January 20.
Fact: PPP officials confirm that Bilawal Bhutto Zardari has not been invited to the ceremony.
On January 12, 2021, many Pakistani news outlets, including Khaleej Times, The Current, ARY News, Daily Times and Bol News, reported that Pakistan People's Party chairman Bilawal Bhutto Zardari, and his father Asif Ali Zardari, have been invited to US president-elect Joe Biden's oath taking ceremony.
Soch Fact Check spoke to PPP Senator Farhatullah Babar, who said, "There is no such invitation, only media hype."
Usman Ghazi, PPP's Incharge Media Monitoring and Response Cell, also told Soch that Bilawal Bhutto and Asif Zardari have not been invited to the inauguration ceremony.
Summary: Bilawal Bhutto Zardari and former President Aasif Ali Zardari have not been invited to Joe Biden's inauguration.