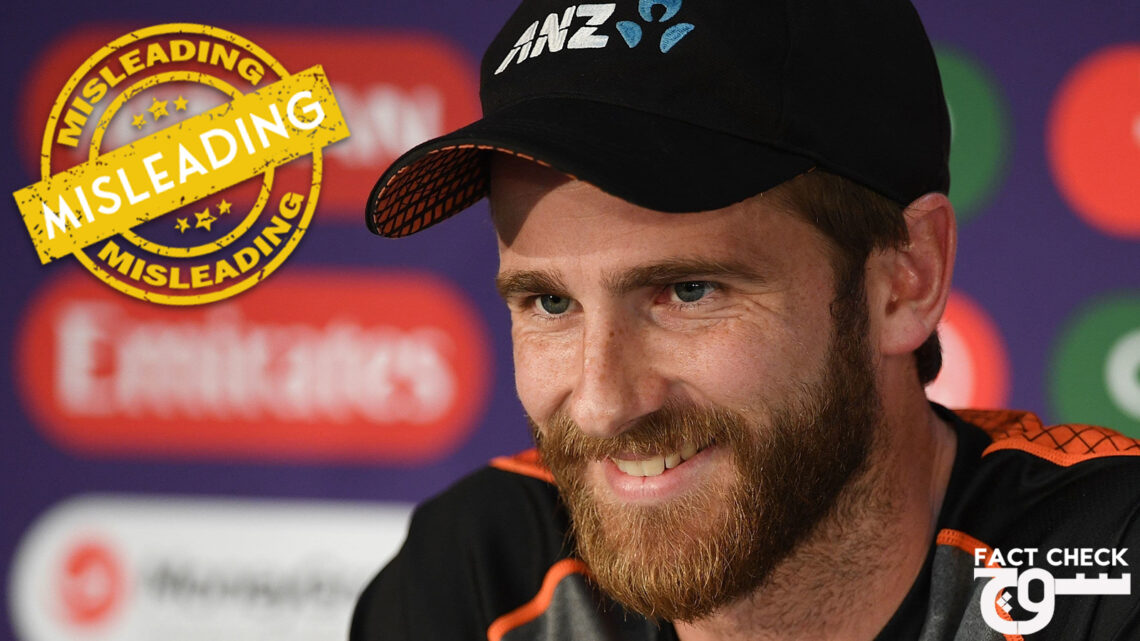 Kane Williamson did not call cancellation of New Zealand's Pakistan tour "shameful"
Claim: Kane Williamson, the captain of New Zealand's cricket team, called New Zealand Cricket's (NZC) decision to cancel the team's tour of Pakistan "shameful".
Fact: Williamson did not use the word "shameful,"but he did call the decision "a shame."
On 17 September, New Zealand's cricket board announced that it was canceling their team's tour of Pakistan. There has been significant outcry over the decision, as well as debate over the authenticity of the security alert on the basis of which the decision was made.
On 22 September, Pakistani social media platform Dekhlo TV uploaded a picture on their Instagram profile, quoting Williamson as having described the decision as "shameful".
Soch Fact Check found this to be misleading. In his interview with Sportstar, Williamson stated, "I don't know the details of yesterday. It was a sudden call, but obviously, a real shame. Cricket in Pakistan is an amazing thing and so well supported."
While Dekhlo TV attributes the correct quote to Williamson in the caption of their post, incorrectly quoting him in the image is misleading. Calling something "a shame" is an idiomatic expression that means a situation is unfortunate and one would have preferred things to be different. To call the decision "shameful" implies that those who took the decision should be ashamed of doing so. Hence, by incorrectly quoting Williamson, the post attaches an implication to his words that does not exist.
Summary
Social media platform Dekhlo TV misquoted New Zealand cricket captain Kane Williamson in an image posted to social media. Text superimposed onto the image purports that Williamson described New Zealand's decision to cancel the team's tour of Pakistan as "shameful.". In fact, in the original interview with Sportstar, Williamson called the decision "a shame" but not shameful.